There are a lot of online photo editing tools are available on the internet where you can change, enhance and make funny photo editing without knowledge of program like Photoshop.
I have collected six best and most powerful online photo editors. I think you should be already familiar with some of editors so you have to find out new ones. if you think i missed something you can tell in the comment box.


Picnik
Picnik makes your photos fabulous with easy to use yet powerful editing tools
Pixlr
Pixlr is the photoshop clone or alternative. It is one of popular online image editor. It is also one of my favorite online editor.
Splashup
Splashup, formerly Fauxto, is a another powerful photo editing tool and photo manager. With the features professionals use and novices want, it's easy to use, works in real-time and allows you to edit many images at once.
Sumopaint
Sumopaint is the another photshop alternative. It is one of most popular photo editing tools.
Lunapic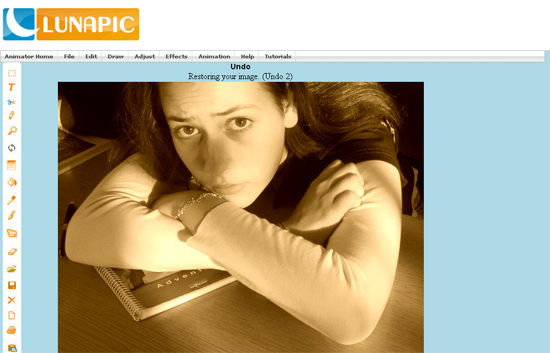 Linapic is the amazing photo editor with so many tools and effects.
FotoFlexer
Fotoflexer has some of useful features as resizing, rotating, image cropping, flipping, contrast etc.
Which one is your Favorite, Please share with us. Comment us
if you would like to receive more inspiration from us, please consider subscribing to our feed by RSS or by email.