Every designer knows that typography is one of the most essential ingredients for an awesome design. These typographic tools will help you get inspiration, find the font you're looking for, easily compare different typefaces, create your own fonts, and more. So, have a look at these 10 useful typography tools sites and let us know your thoughts in comment.

[ad#co-1]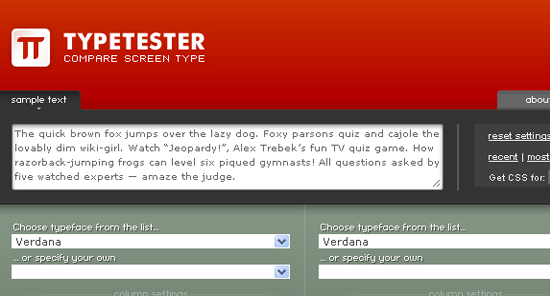 The Typetester is an online application for comparison of the fonts for the screen. Its primary role is to make web designer's life easier. As the new fonts are bundled into operating systems, the list of the common fonts will be updated.
Typechart
Another typography tool for easily browse and compare web typography.
The CSS Text Wrapper allows you to easily make HTML text wrap in shapes other than just a rectangle. You can make text wrap around curves, zig-zags, or whatever you want. All you have to do is draw the left and right edges below and then copy the generated code to your website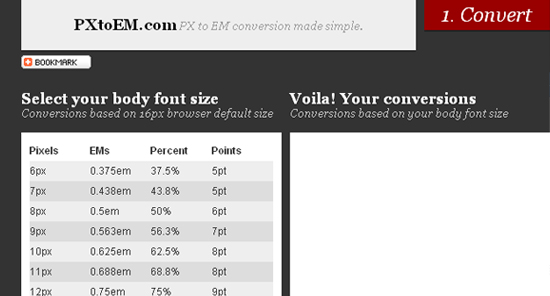 PXtoEM.com is px to em conversion made simple. Choose your body font size in pixels (px)and out comes a complete pixel (px) to em conversion table, making elastic web design with CSS a snap
ontStruct lets you quickly and easily create fonts constructed out of geometrical shapes, which are arranged in a grid pattern, like tiles or bricks.
Csstxt is a webtool that propose to illustrate the many ways you got to add a style to a text with a p or div tag.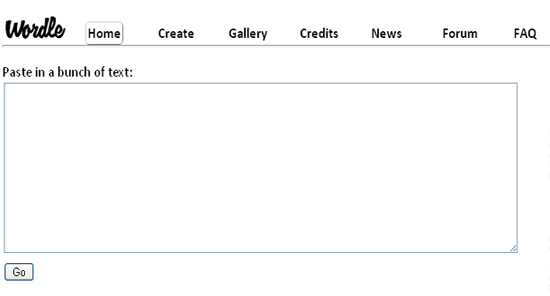 Wordle is a toy for generating "word clouds" from text that you provide. The clouds give greater prominence to words that appear more frequently in the source text. You can tweak your clouds with different fonts, layouts, and color schemes. The images you create with Wordle are yours to use however you like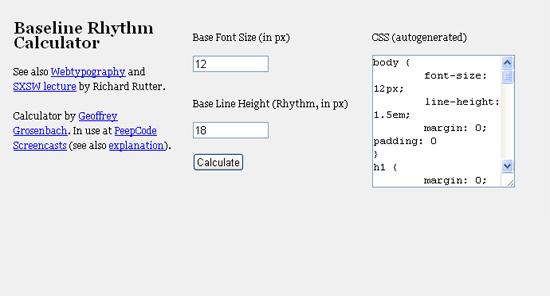 This tool makes it easy to calculate baseline rythms for different font sizes.
Flipping Typical detects which fonts you have installed on your computer and allows you to browse through them.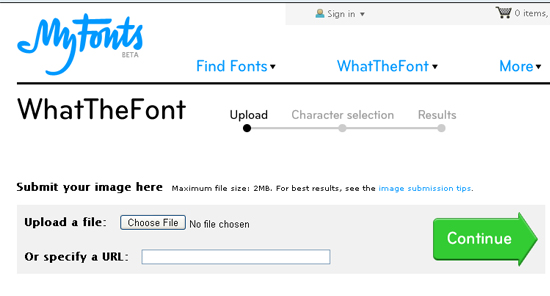 This free service allows you to upload an image of a font and it tells you what the fontface is. Pretty cool.
Follow us on Twitter, or subscribe to the Developers Paradise+ RSS Feed for the best web development tutorials on the web.