Photoshop is an awesome tool for web designers. No matter you are beginner of expert of Photoshop, you can easily get tutorials and resources by using the search engine.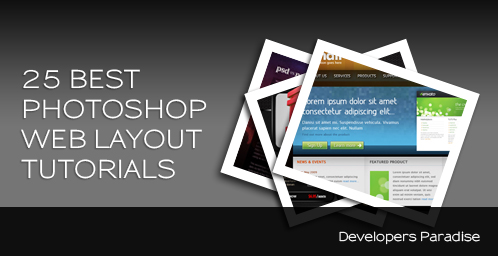 In this post i have featured 27 best Photoshop web layout tutorial. You can follow them step by step to learn how to create a website layout design by using Photoshop. Here is the collection of 27 best Photoshop web layout tutorials that should help you come up with your own excellent web layout.
[ad#co-1]
Let us know which one is your favorite? If you found any other web layout tutorial that you want to share with us,feel free to let us know by dropping in a comment.