In this post you will find 10 Awesome CSS Frameworks to create CSS layouts. I don't want to enter into the debate about the use of these frameworks. If you don't like CSS frameworks, please, just tell us why? If you think CSS frameworks are not bad, please, just tell us which is your favorite and why?
Here is the Awesome collection of CSS Frameworks.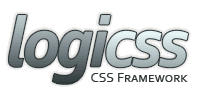 Which one is your Favorite, Please share with us. Comment us
if you would like to receive more Resources from us, please consider subscribing to our feed by RSS or by email.