Developer's paradise sites of the Week is a weekly roundup of the most outstanding website designs. In this week's collection, we have designs from Mike Ambs, Nosotros, Clickwerk, Yorkdale, Attack of the Web.
Mike Ambs site is the minimal and self portrait websites with a nice javascript slider effect.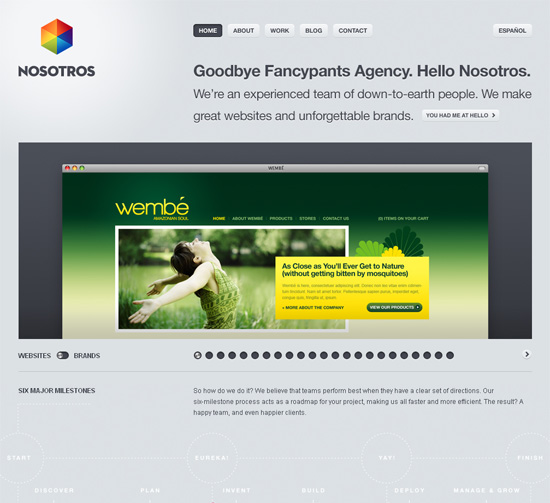 Nosotros website looks great with their features. The cool Javascript slideshow adds a nice touch of interactivity.
Clickwerk is the fantastic example of clean website.
The Yorkdale website features some amazing typography, set against a nice big background Image.
Attack of the Web creates a fun and creative site with a collection of illustrations combined with a fancy Javascript navigation system. I Absolutely love this site.